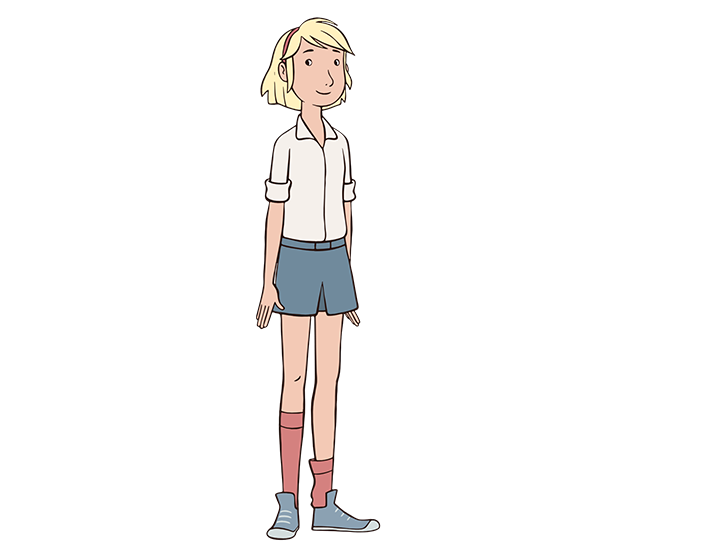 Fritzi
Fritzi is twelve years old and is just starting year 6 at school. She is bright, curious and has a pronounced sense of justice.
Fritzi tackles problems with a strong will and on everything that happens to her she forms her own thoughts, which for those around her are often too critical. Especially for her new class teacher, Mrs Liesegang.
Fritzi is trying to comprehend this complicated world around her and wants to do something herself. She stands against her teacher and starts to ask inconvenient questions about the political system.
Sputnik
Sputnik is Sophie's Terrier. He usually is very lively, but now he just misses Sophie.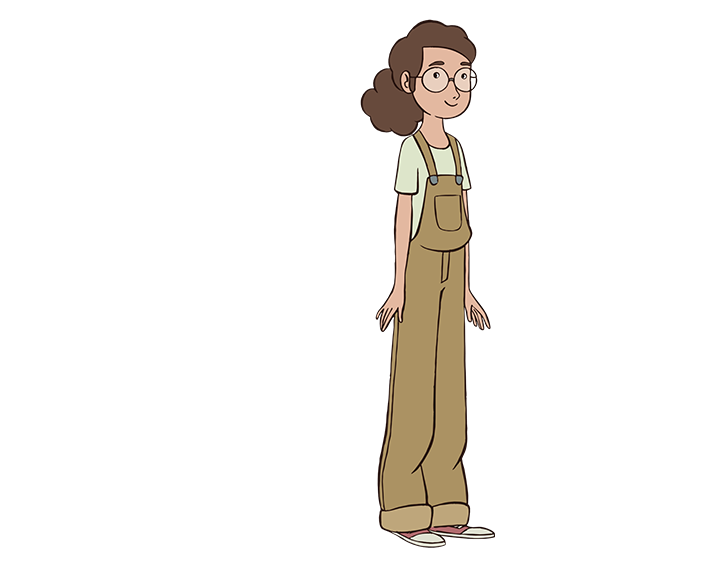 Sophie
Sophie (12) is Fritzi's best friend. They stick together like glue. Her dog Sputnik loves Sophie very much. However, when she sets off in the summer for Hungary with her single-parent mother Kati,  she is unaware that her mother plans to somehow get from Hungary to the West. Certainly Sophie would not have left Sputnik behind.
Bela
Bela new in Fritzi's class and the only one of them not in the pioneers. His father is active in the church and the environmental movement. Bela identifies with his father's values and ideals.
Bela and Fritzi become friends. They notice that they are both being ostracised by the class. Bela is a reliable complice, when Fritzi plans to smuggle Sputnik across the border.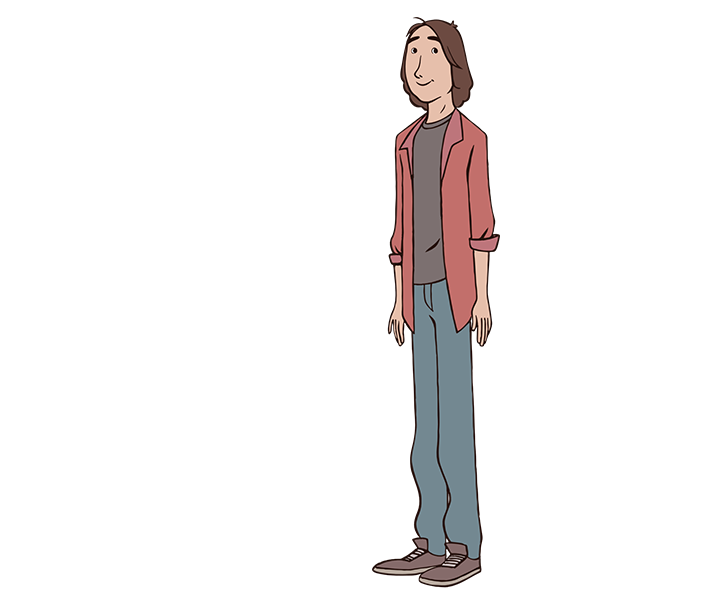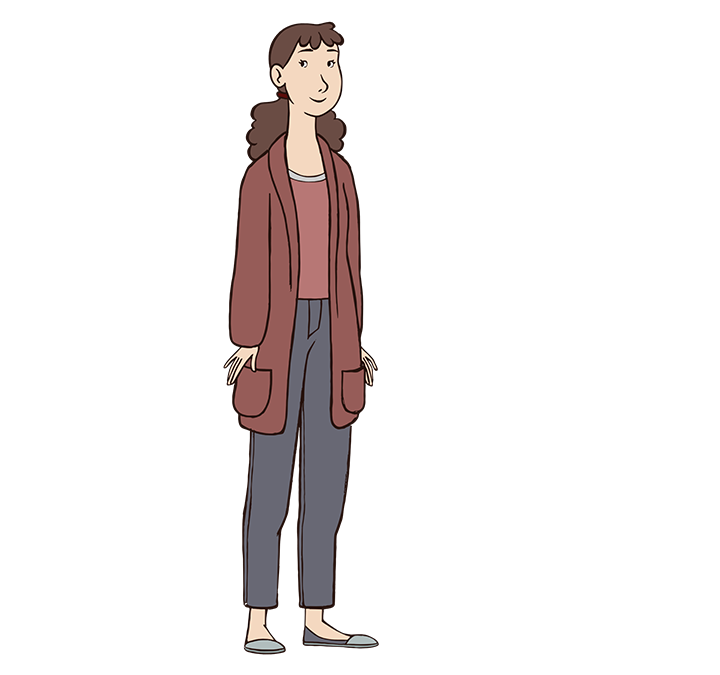 Julia
Julia (early 30s) is Fritzi's and Hanno's (4) loving mother.She has become a nurse, because she wasn't allowed to study medicine. But Julia doesn't feel bitter about that, life is sometimes hard. Julia stands against cases of injustice. She would not describe herself as a politically active person. But she is thinking about the question, if there is a chance to lead a free life?
Klaus
Klaus (mid-30s) is Fritzi's father. He loves his children and wife very much. While he accepts his life as a music teacher, he is not really happy. Ideally he doesn't want to think about the political situation in his country. He feels powerless and is very frightened.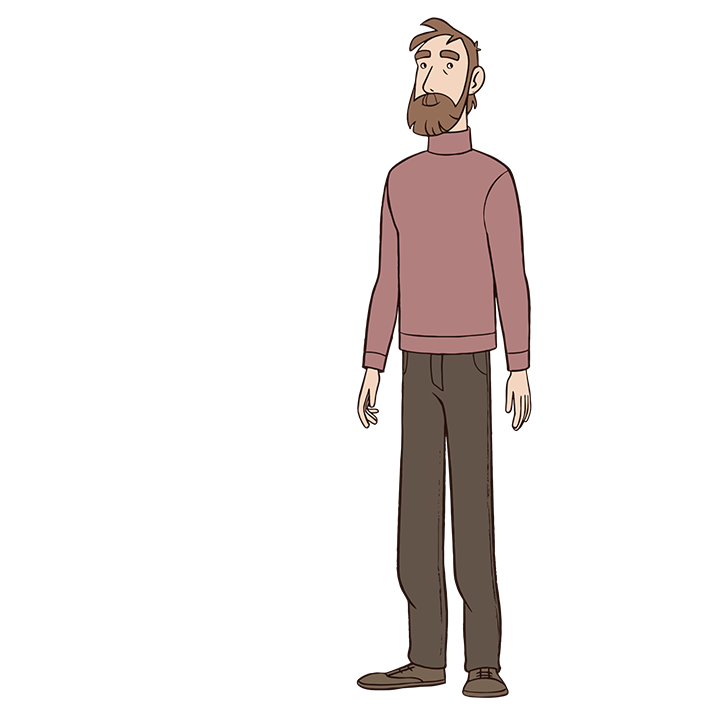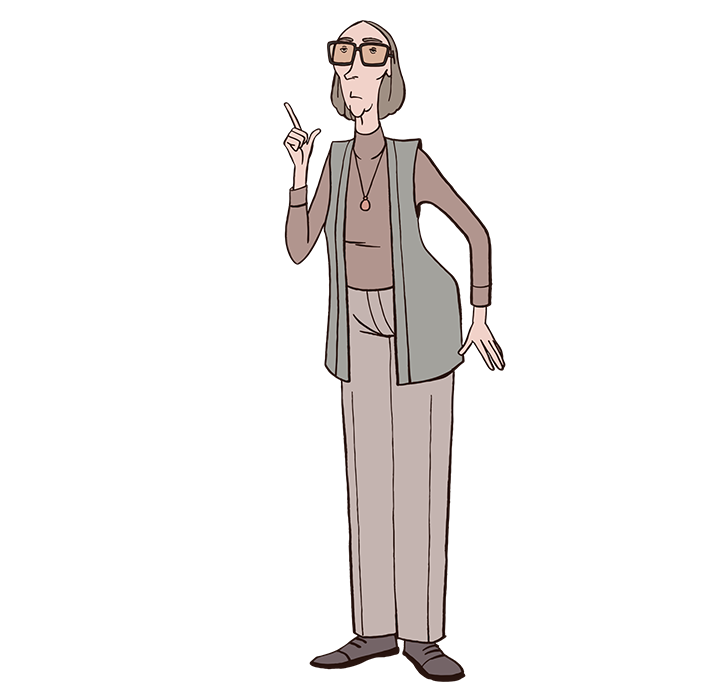 Mrs. Liesegang

Mrs. Liesegang is Fritzi's new teacher, aged around 50. She is a representative of the GDR system and has internalised the corresponding attitudes and conceptions. For Liesegang Fritzi and her troublemaking questions are a thorn in her side.