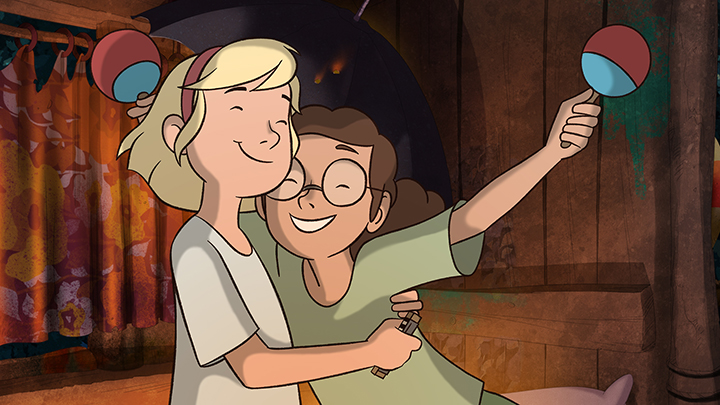 East Germany, 1989. Summertime.
No one knows the Iron Curtain is about to fall.
When twelve-year-old Fritzi's best friend Sophie goes on vacation to Hungary with her family, she leaves her little dog Sputnik with her. Fritzi lovingly takes care of Sputnik, who misses Sophie a lot.
When school starts again in fall, however, Sophie doesn't come back. Fritzi has to face up to the fact Sophie's mother has stayed in Hungary with her daughter, like so many other East Germans hoping to reach the West from there.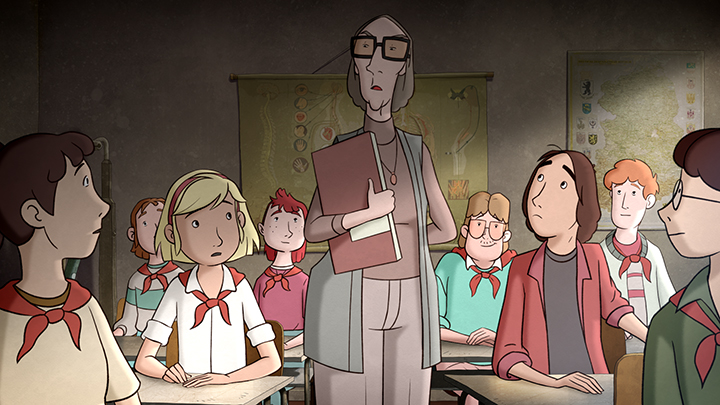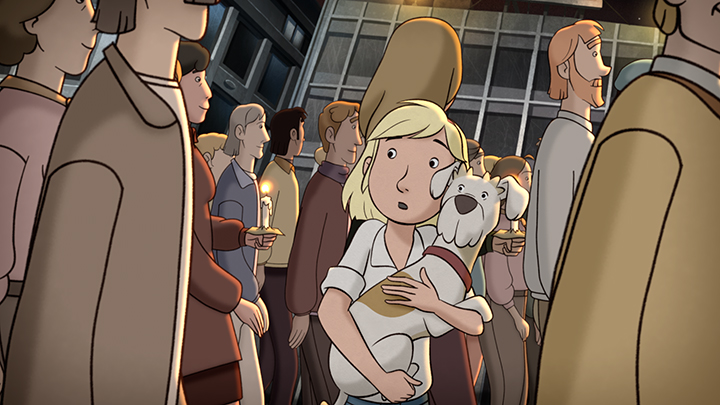 By chance, Fritzi stumbles into a demonstration. She sees the people around her risking arrest, committed to changing their country for the better. Inspired, Fritzi now knows exactly what to do: She has to help Sputnik find Sophie – no matter what!
She got a postcard from Sophie from West-Germany, so she has a lead. With the help of her classmate Bela, she tries to follow Sputnik across the heavily-guarded border on her own.